We are a same-day grocery shopping platform that aims to bring people and culture together through food.
Abartfoods.com is US fastest growing African Store. We launched in October 2017 and our mission is to become the engine of commerce and trade in US, Africa and Beyond. We serve a retail customer base that continues to grow exponentially, offering products that span various food categories including Meat and Sea Foods, Beverages, Body and Beauty Care, Breakfast and Bakery, Kitchen and Household, Pantry, Spices and Condiments, Snacks, Food and Candy, and much more.
Our range of services are designed to ensure optimum levels of convenience and customer satisfaction with the retail process; these services include our lowest price guarantee, order delivery-tracking, dedicated customer service support and many other premium services. As we continue to expand the store, our scope of offerings will increase in variety, simplicity and convenience; join us and enjoy the increasing benefits. We are highly customer-centric and are committed towards finding innovative ways of improving our customers' shopping experience with us; so give us some feedback on support@abartfoods.com.
Thank you and we hope you enjoy your experience with us.
Add the scent of your home to your home.
Our goal is to make food accessible to people, bring the flavors of their culture into their homes, while also supporting underserved grocery stores, which is a concern for many minorities. We want to provide customers with rich, affordable white-glove food and help immigrant and minority communities rebuild their memories. AbartFoods will bring food to your home.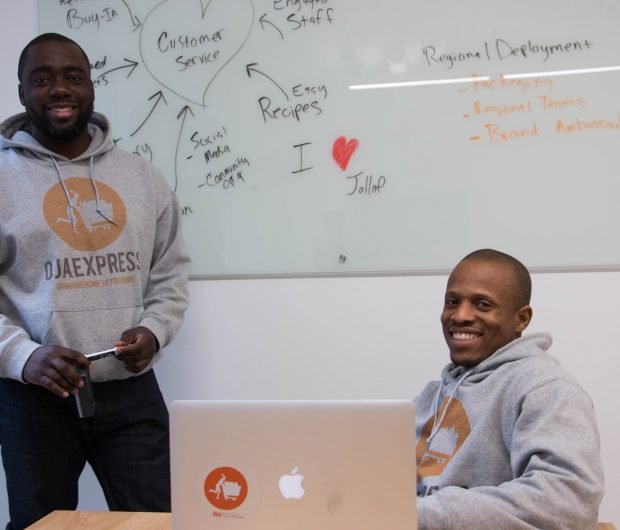 Our team: Helping immigrants. from immigrants.
Representation matters. Culture is important. We want to make sure that the company we build reflects the values ​​of the communities in which we want to work.

Our team was created by immigrants, for immigrants. We strive to improve the lives of our suppliers and customers by strengthening our communities and enabling small businesses to thrive. We partner with stores you trust to make it easier for people to access foods that bring the flavors of their culture home. We support underserved grocery stores, which are an important resource for many minorities. Our team is dedicated to supporting homemakers, local grocers and small shops, and offering local foods, snacks, beverages, meat and more to bring the flavor of your culture.
We know that the international route to the supermarket is not enough, and you have to drive for hours when the local supermarket you go to for shopping is miles away. We've been there, we understand. That's why we founded AbartFoods to change this narrative. Thanks to our experience and collaboration, we have created a delivery service that allows you to order ethnic food from local stores and have it delivered to you the same day. At AbartFoods, our goal is to make daily tasks easier so you can share your culture with people in need. AbartFoods is your digital home for local and international food!

Thank you for trusting us to bring sweet sounds to your home!
We'd love to hear from you!
Please Fill Out The Form And We'll Get Back To You Quickly.
Grow your business with minimal effort

Join the community of retailers increasing their revenue and customers with AbartFoods.
Do you know a store you would like to join us in?

Share our store information so we can contact our partners so we can deliver to you on your next purchase!